About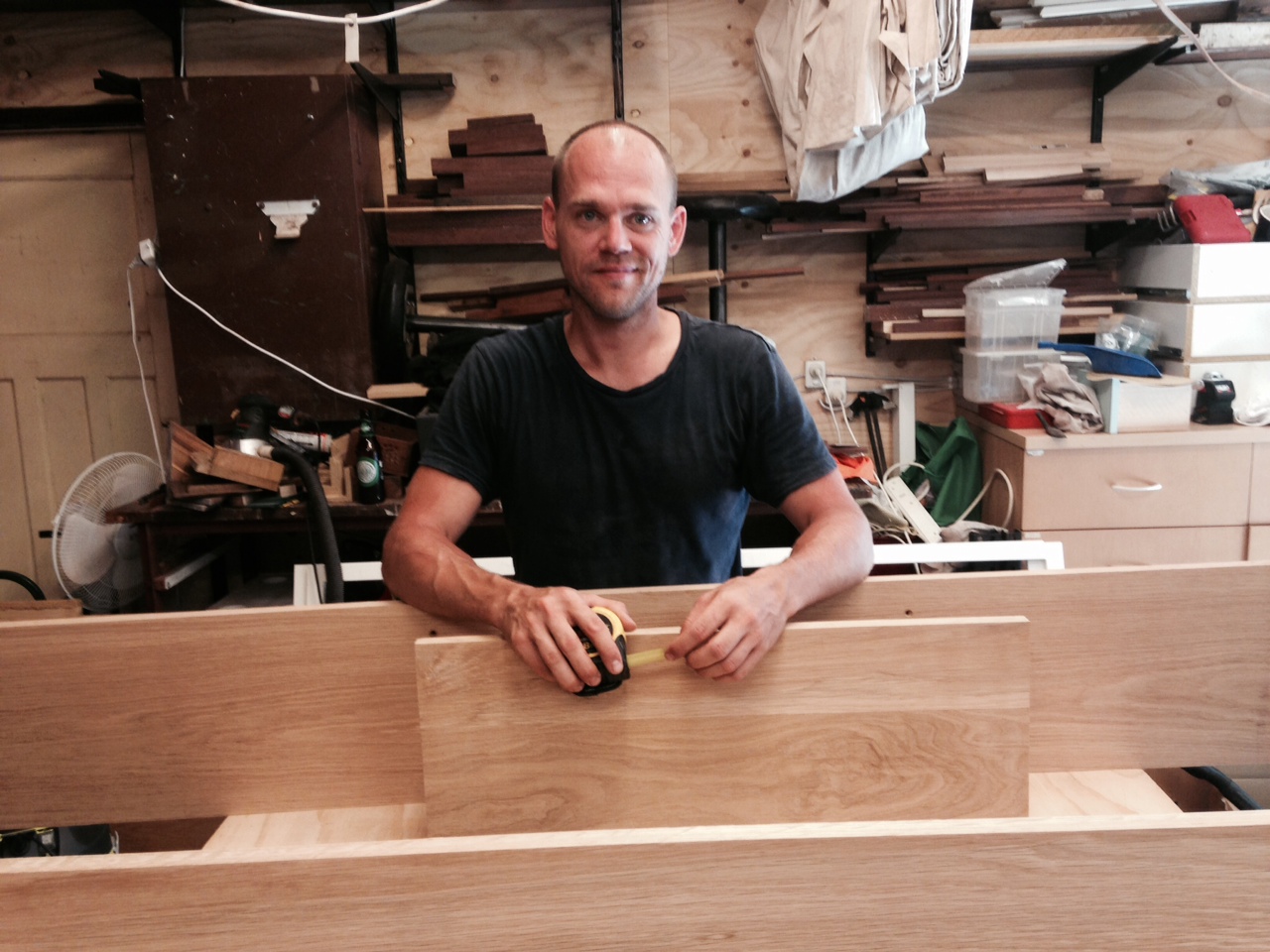 Hi, my name is David and I like wood! I've always been interested in making things and finding out how things work. I could say it started with such activities such as picking my parents vacuum cleaner apart as a small child (I've never been allowed to forget that!).  I love to fix, restore, recycle and play around with all manner of old things, and this is combined with a tendency to collect spare parts, and odds and ends wherever I can. Now, in adulthood, a new love of making old things beautiful again emerged whilst we renovated our 1920's home in Perth. In this process we ended up with a great pile of hard wood timber and I couldn't bear to use it as firewood!
Another upside to our overzealous renovation was that I gradually became the proud owner of a workshop full of tools. Once upon a time, the garage was meant to house a car…. It's since evolved into a woodworker's haven!

My first foray into cutting boards, began with the idea of making something, by hand, that was very special, for my father's 70th birthday. I had this gorgeous old timber and as he has a love of cooking, so a cutting board was the perfect gift that would be practical, beautiful, uniquely West Australian and made with love.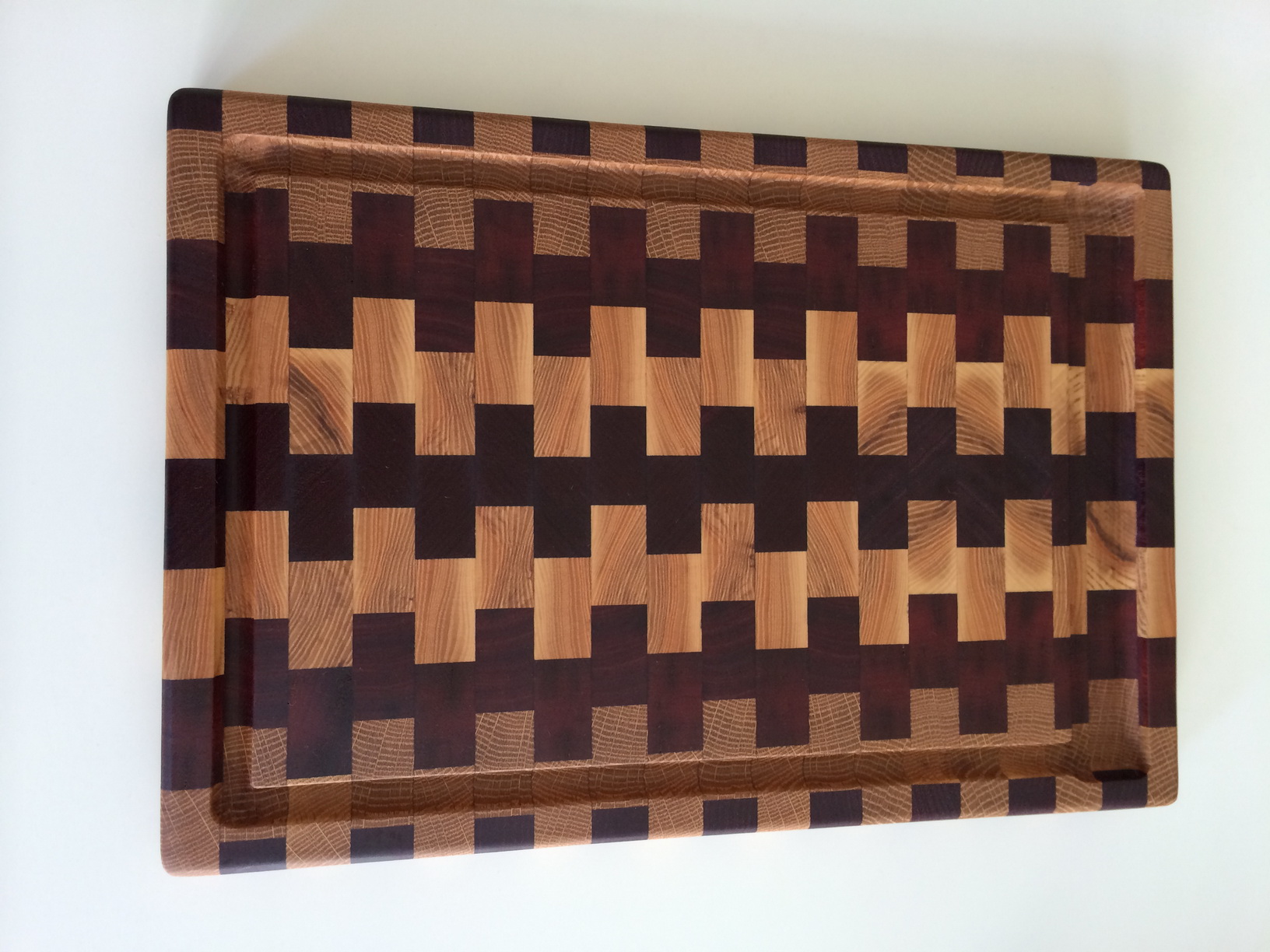 The picture is of the finished product, there was some trial and error involved at first, but after a bit of practice, the result was just as I wanted. The tricky part was convincing my dad to actually use it, rather than just admire it.

The practice boards become our own kitchen pieces and after many compliments, order requests and encouragement from our friends and family, DJCHOP was started.

Please enjoy my boards and if you look after them, they will last you for years to come.

If you have any questions about maintenance, or any feedback about the products, I would love to hear from you.

David Jander.